Psalm 23 "The 23rd Psalm"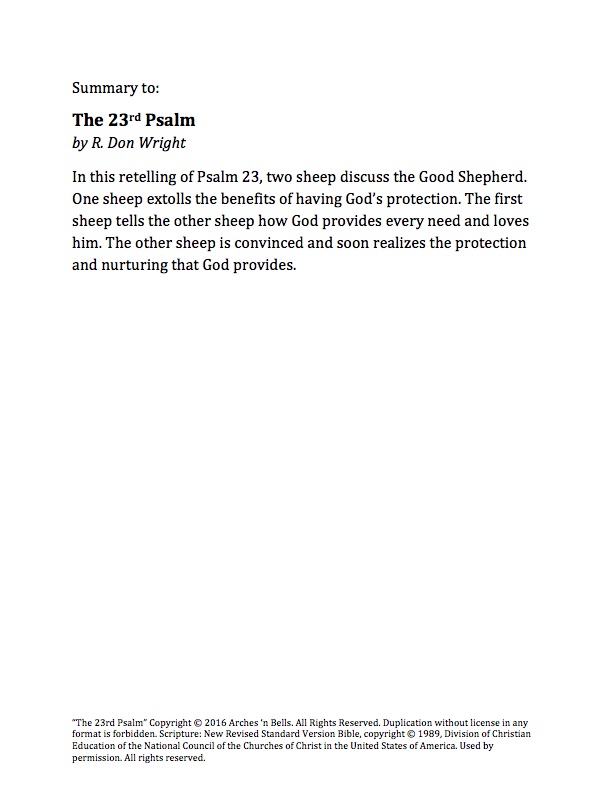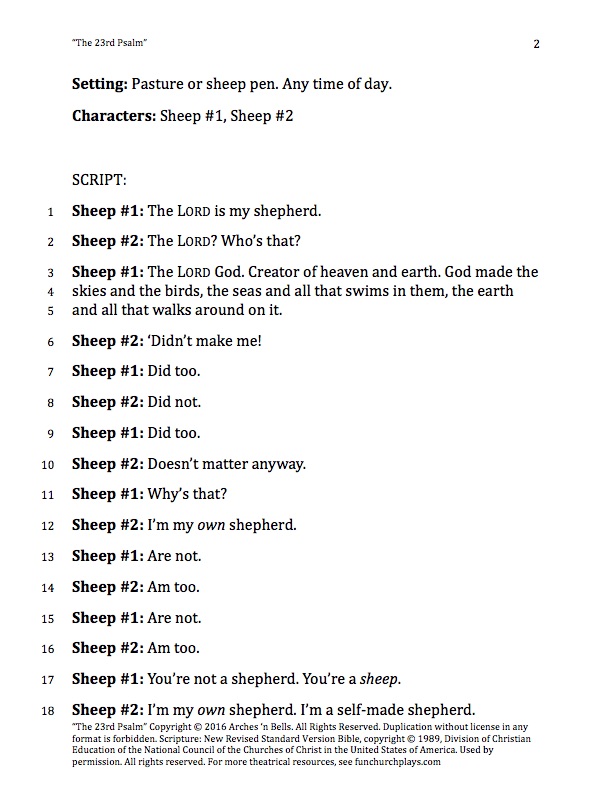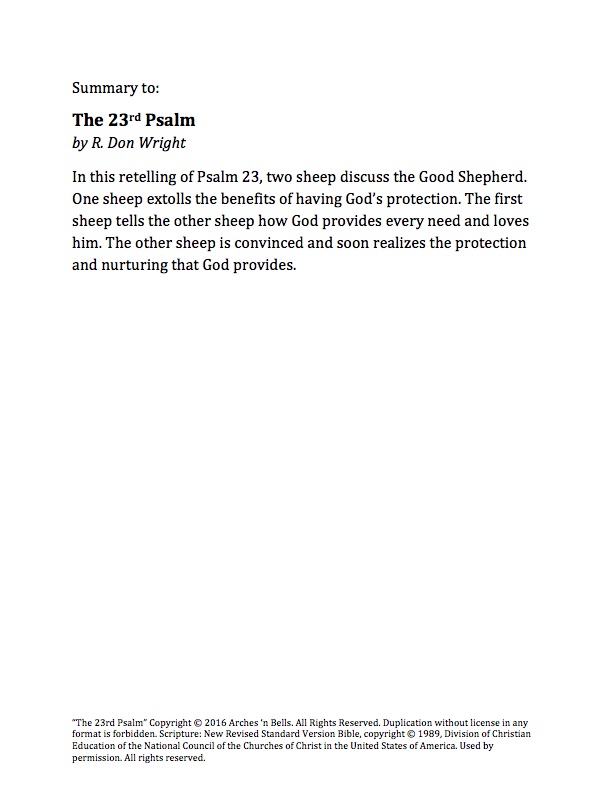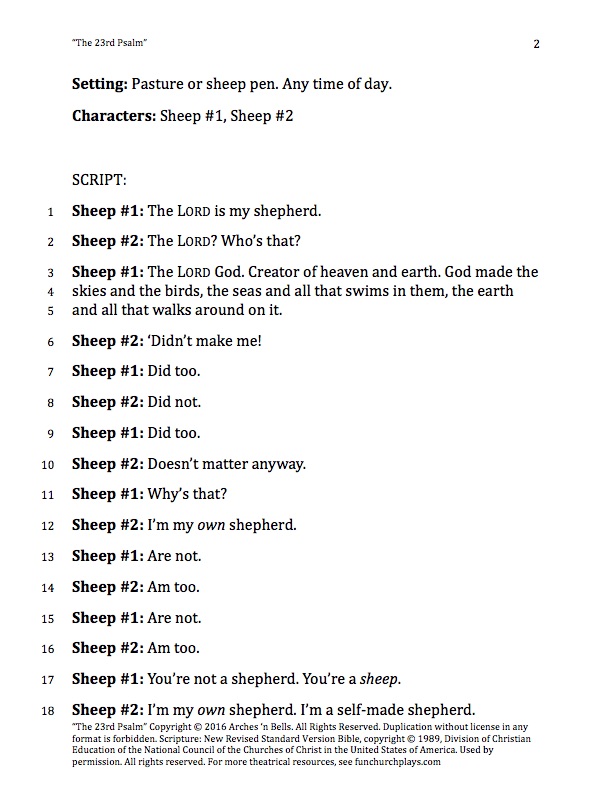 sale
Psalm 23 "The 23rd Psalm"
The 23rd Psalm
by R. Don Wright
In this retelling of Psalm 23, two sheep discuss the Good Shepherd! One sheep extolls the benefits of having God's protection. The first sheep tells the other sheep how God provides every need and loves him. The other sheep is convinced and soon realizes the protection and nurturing that God provides.
Exceptionally light-hearted and spot on with its message!
Themes: God the Good Shepherd, God's Love and Protection, God the Provider.
(For samples of this skit, please click the images to the left!)