New Testament Short Skit Bundle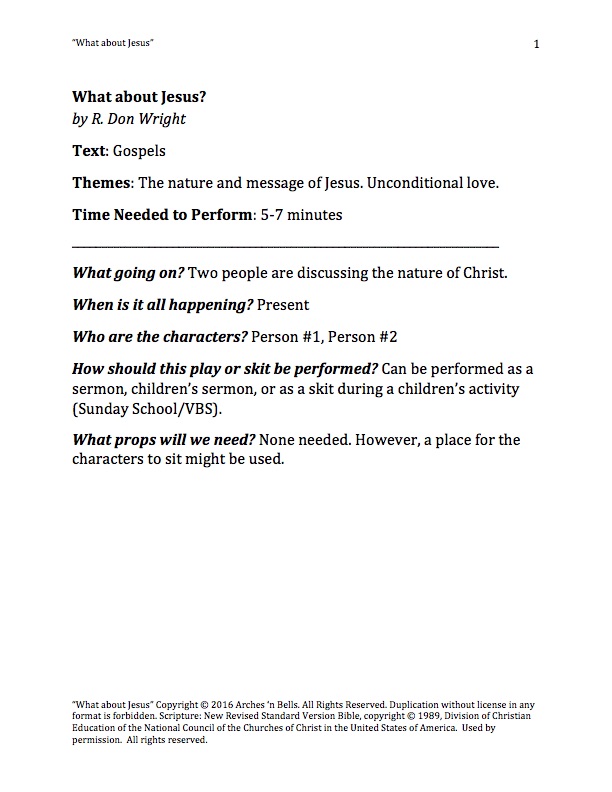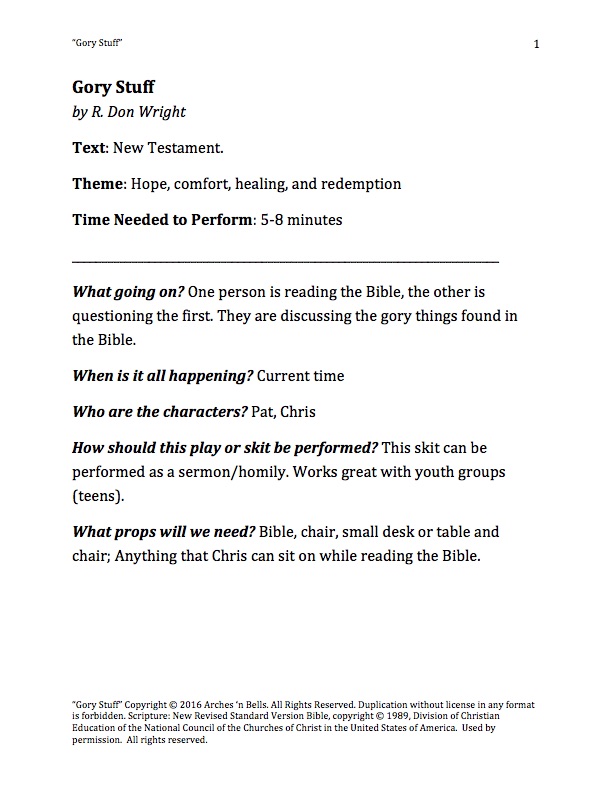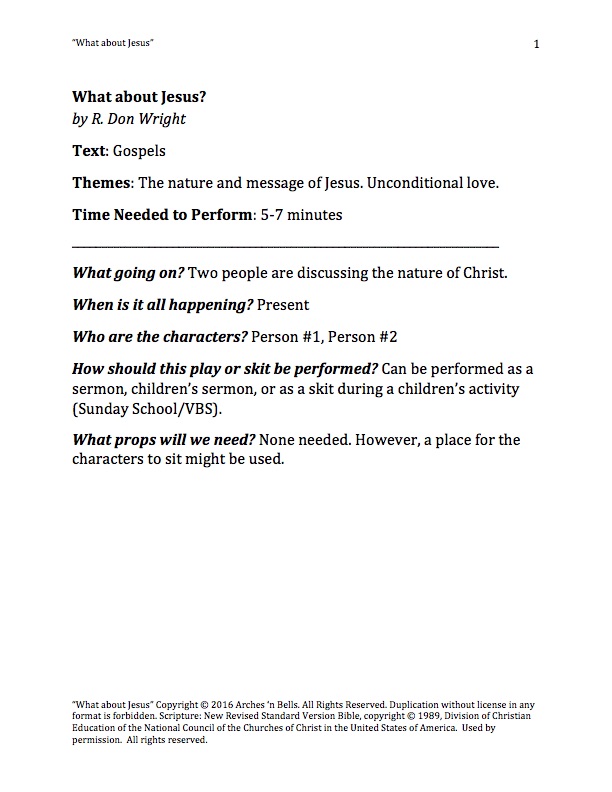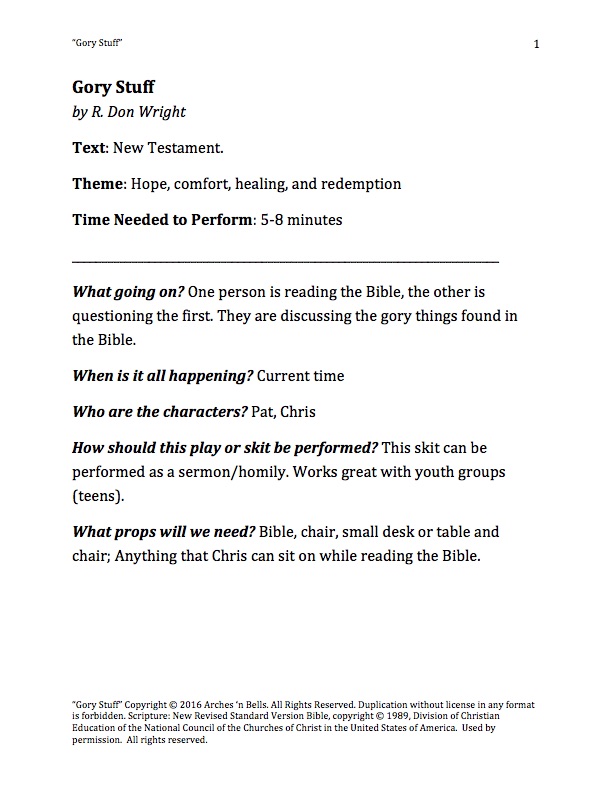 sale
New Testament Short Skit Bundle
New Testament Short Skit Bundle
Three Great Skits Together!
by R. Don Wright
Three great skits by playwright R. Don Wright, all at a great price, bundled together for you here.
What about Jesus?
by R. Don Wright
Two people are discussing who or what Jesus is. In the end, they realize that who or what Jesus really is, is less important than Jesus' word. God promises to love us no matter what. God transforms us through love.
-and-
Gory Stuff
by R. Don Wright
The world is a gory place. Bad things happen all the time, across the planet. We have a caring God who loves us, heals us, comforts us, redeems us, and gives us hope. While the gory stuff may occur in the Bible and in the world, God has the last word.
-and-
With Unveiled Faces
by R. Don Wright
A person wears a veil in an attempt to hide from God. Unfortunately, it doesn't work that way. A friend points out that failing at God's law is an opportunity for God's love to redeem us. The friend further points out that God offers us gifts in the form of Word and Sacrament to help us along the way, to help reassure us of God's infinite grace.
ALL THREE SKITS FOR A GREAT PRICE - ON SALE FOR A LIMITED TIME
Click the images to the left to see themes and an overview of each of the skits you'll get!