Matthew 5 "The Beatitudes"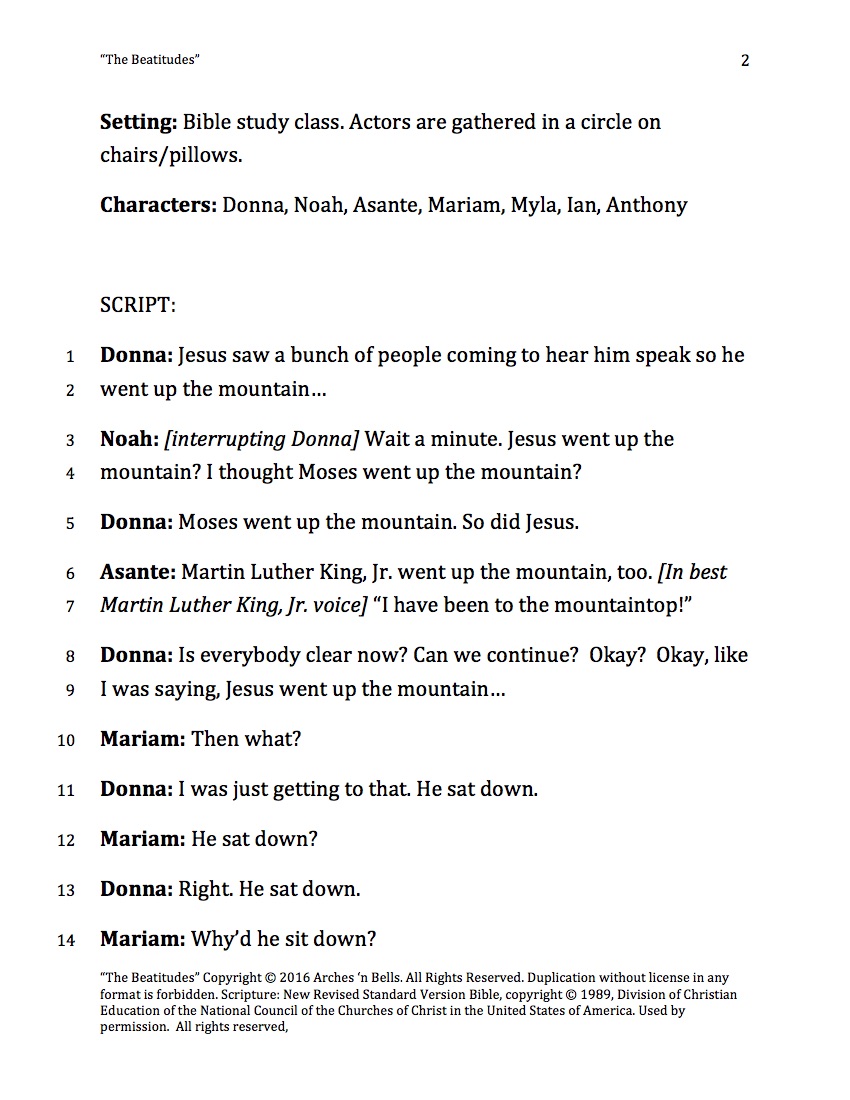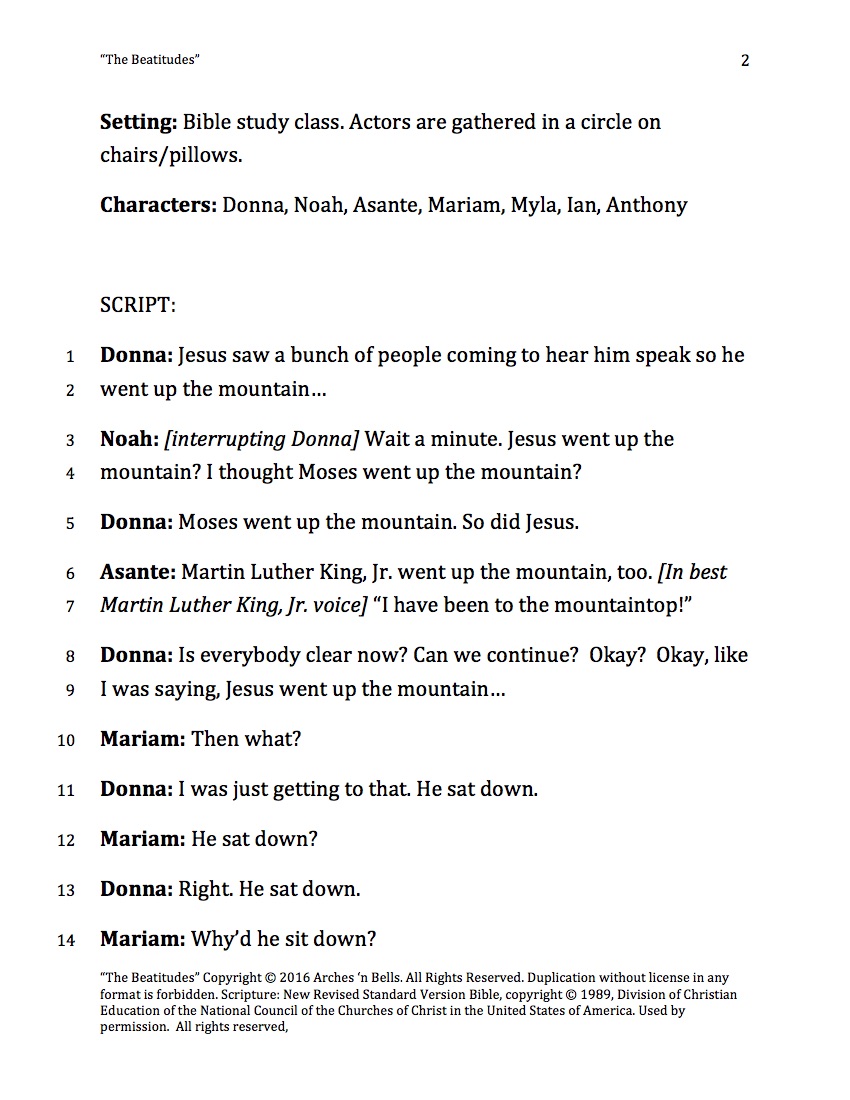 sale
Matthew 5 "The Beatitudes"
The Beatitudes
by R. Don Wright
Donna is leading a Bible study class. She is fighting constant interruptions by excited class members. However, she eventually gets the point across that God will favor and bless the least—the peacemakers, the persecuted, the poor in spirit . . . all will inherit the "Kin-dom" of Heaven.
Theme: The least are the greatest in God's Kin-dom!!
(Click the images to the left to see samples from this great play from R. Don Wright.)