Matthew 14:22-33 "Swalking"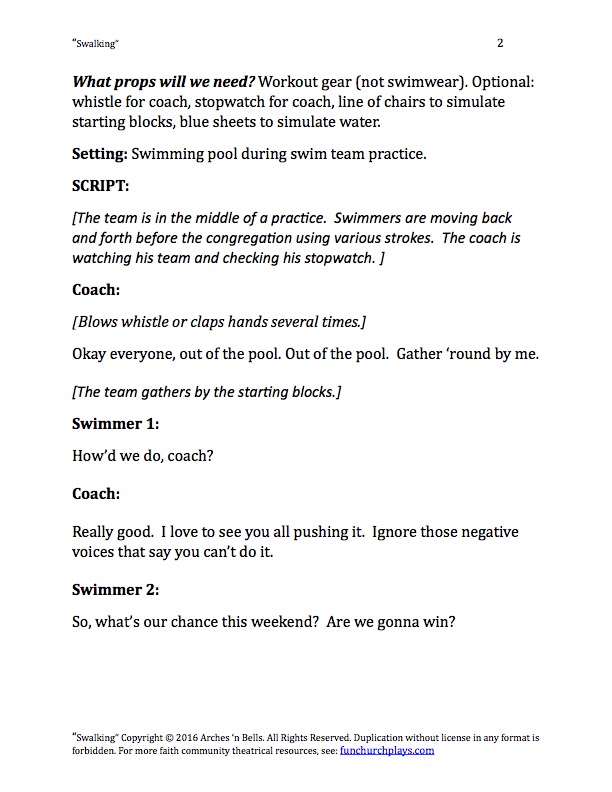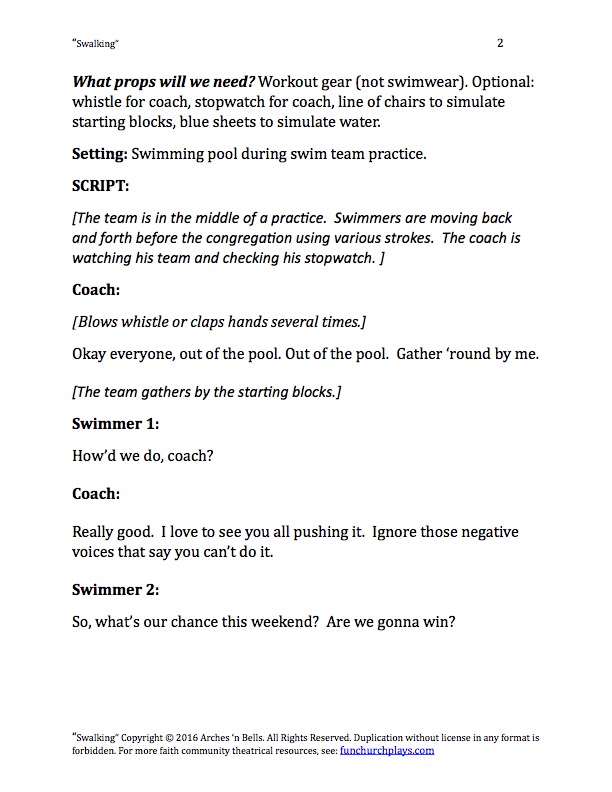 sale
Matthew 14:22-33 "Swalking"
Swalking
by Jonathan Bing
The story of walking on water is often one about faith; with enough faith, anyone can walk out on a lake. It's something, though, we've never seen, even from those we consider the "most" faithful.
This is because the story is also about God's presence. When we have those moments of severe doubt or fear or failure, God's hand is there to catch us and keep us safe.
Themes: Grace, Support in Times of Need
Ages: Appropriate for all ages! (Especially great with youth groups.)
(Click the images to the left to see samples of this fun and enjoyable skit from Jonathan Bing!)