Lenten Theatrical Goodness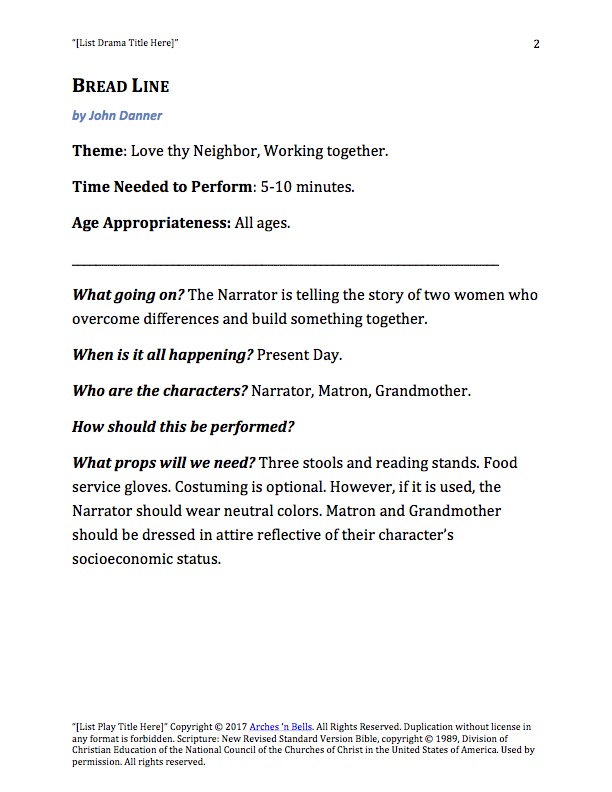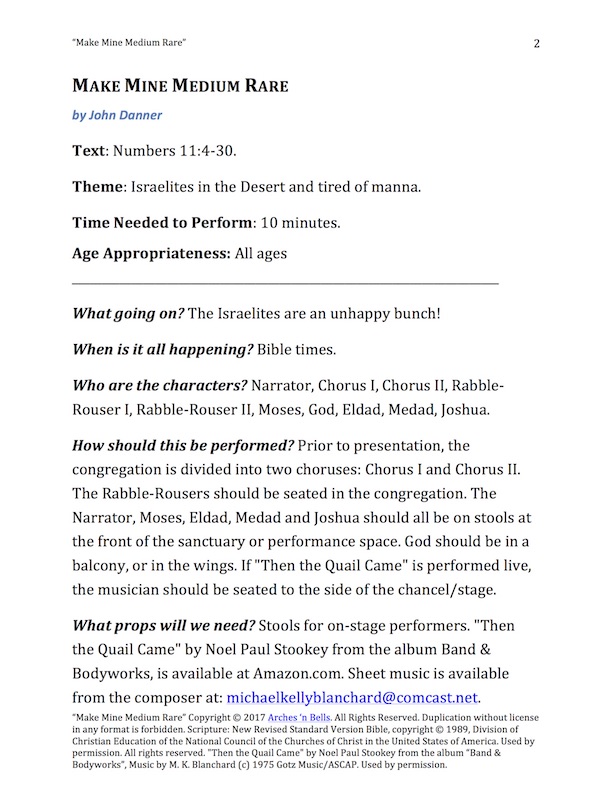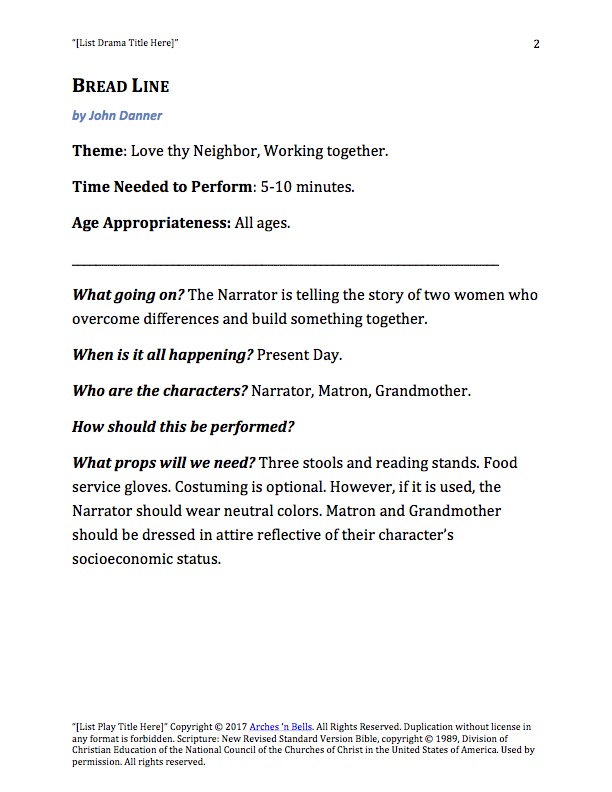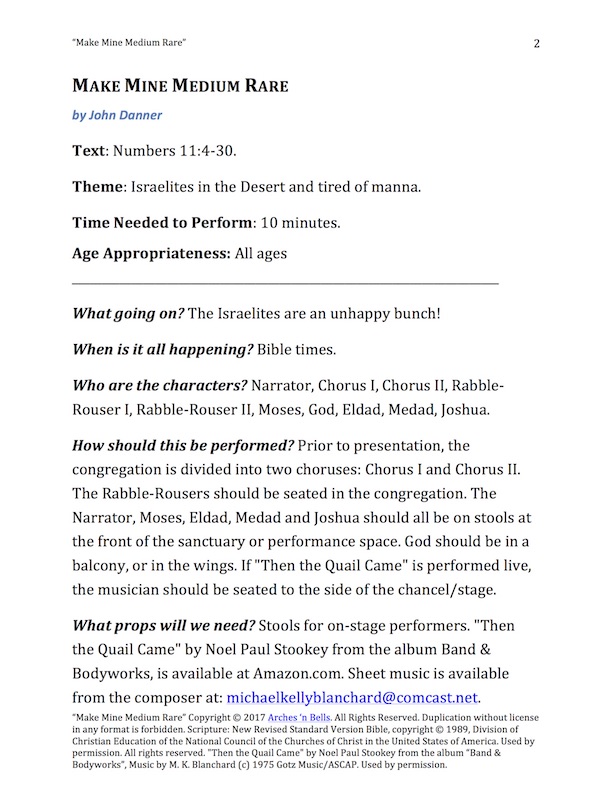 sale
Lenten Theatrical Goodness
Lenten Theatrical Goodness (and fun!)
Written by Playwright and Pastor Rev. Dr. John Danner and Rev. R. Don Wright
With this outstanding bundled package, your congregation will see the broader diversity of Scripture, and get to participate in the plays themselves! Monologues also available.
These works would go well within a 5-part Lenten series, or as a standalone series highlighting the ministry of Jesus and the broader implications to our world today. You simply can't get better, more theologically sound drama anywhere.
You will receive:
1) BREAD LINE by John H. Danner
A "Readers Theater" piece about two women who meet in a bread line and overcome differences to work together.
2) MAKE MINE MEDIUM RARE by John H. Danner
A Congregational Participation Drama based on Numbers 11:4-30, and then some.
3) THIS IS NOT A TEST by John H. Danner
We live in a time of confusion and doubt. However, though it is frustrating, this is not new. Humans have always sought answers to life's tough questions. God gives us the power to live through tough times, and the power to ask the tough questions.
4) PETER SPEAKS: A VISIT WITH THE APOSTLE by John H. Danner
Peter tells the story of his journey with Jesus.
5) THE RICH MAN AND LAZARUS by R. Don Wright
This skit is about the love, mercy, and grace of God, through Jesus Christ. God forgives us. God's limitless mercy and grace fill us and cause us to show kindness to others.
For Texts and Themes, please click on the images!