An Email From John (Full Production based off the Book of Revelation)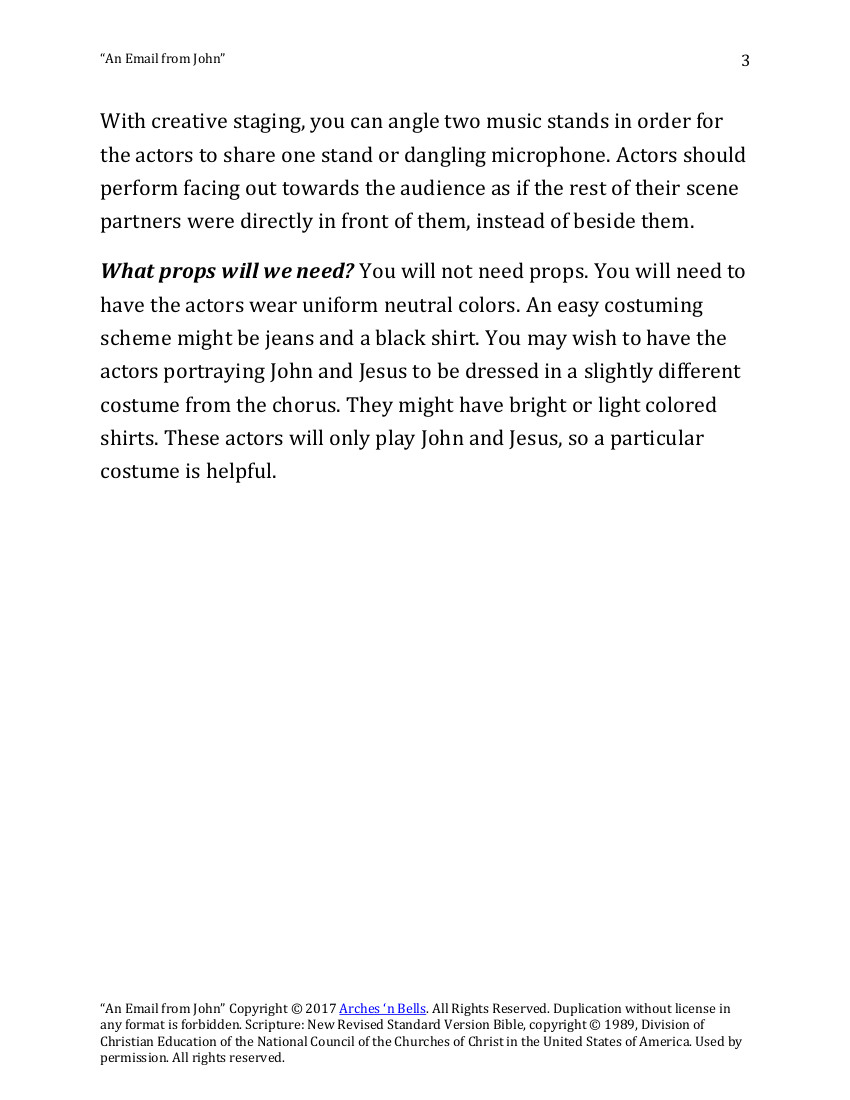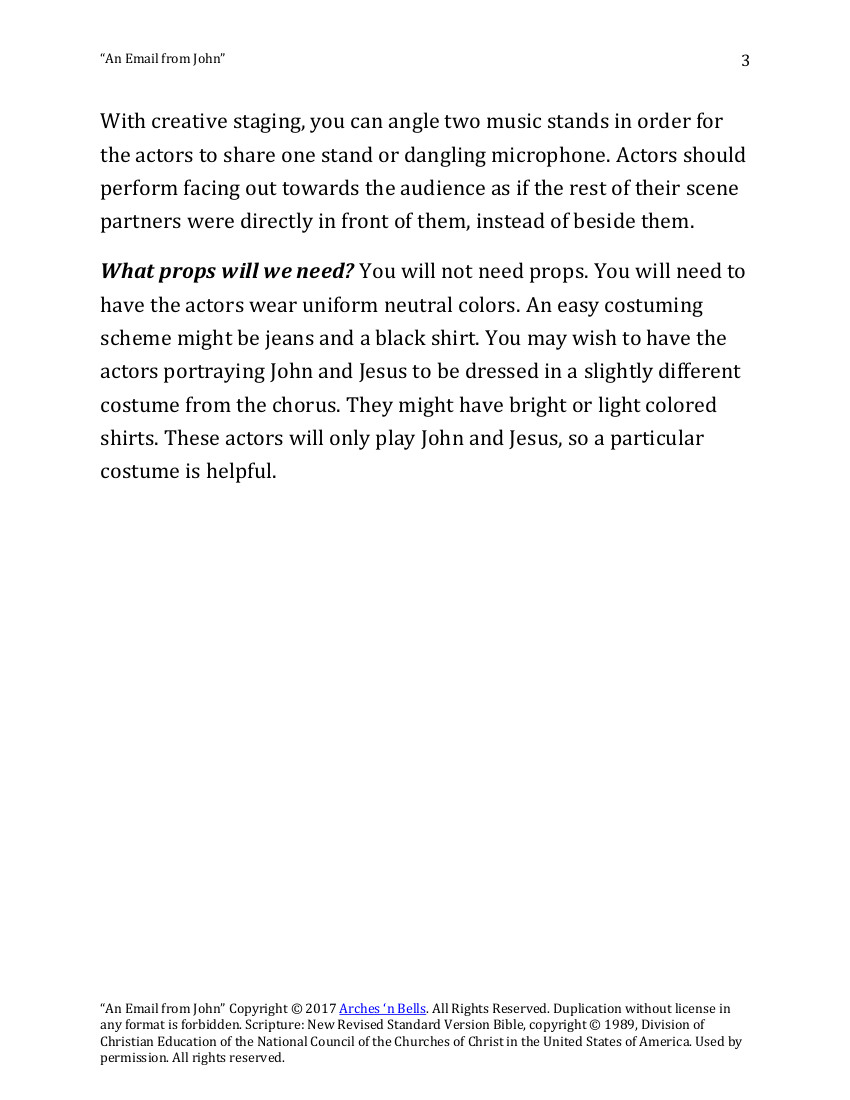 sale
An Email From John (Full Production based off the Book of Revelation)
"An Email From John" (Full Play Based off the Revelation to John)
by MacKenzie Grondahl
This "Reader's Theater" adaptation of Revelation is suitable for use in worship or broken into smaller scenes for use in bible study, sermon series and other ongoing events. Author MacKenzie Grondahl has done an outstanding job incorporating the essence of the Book of Revelation, with also crafting a beautiful piece your congregation will cherish.
Although the language will be suitable for actors at least 12 years old, the production would work wonders in a confirmation class or later Sunday school! This one is just fun, fun, fun. (And educational and instructive, to boot!)
WORKS ALSO AS A SERIES WITHIN THE NARRATIVE LECTIONARY OR LENT!
For more information, please click on the images! To purchase, click below.